Posted: 31,October 2022 7:20 PM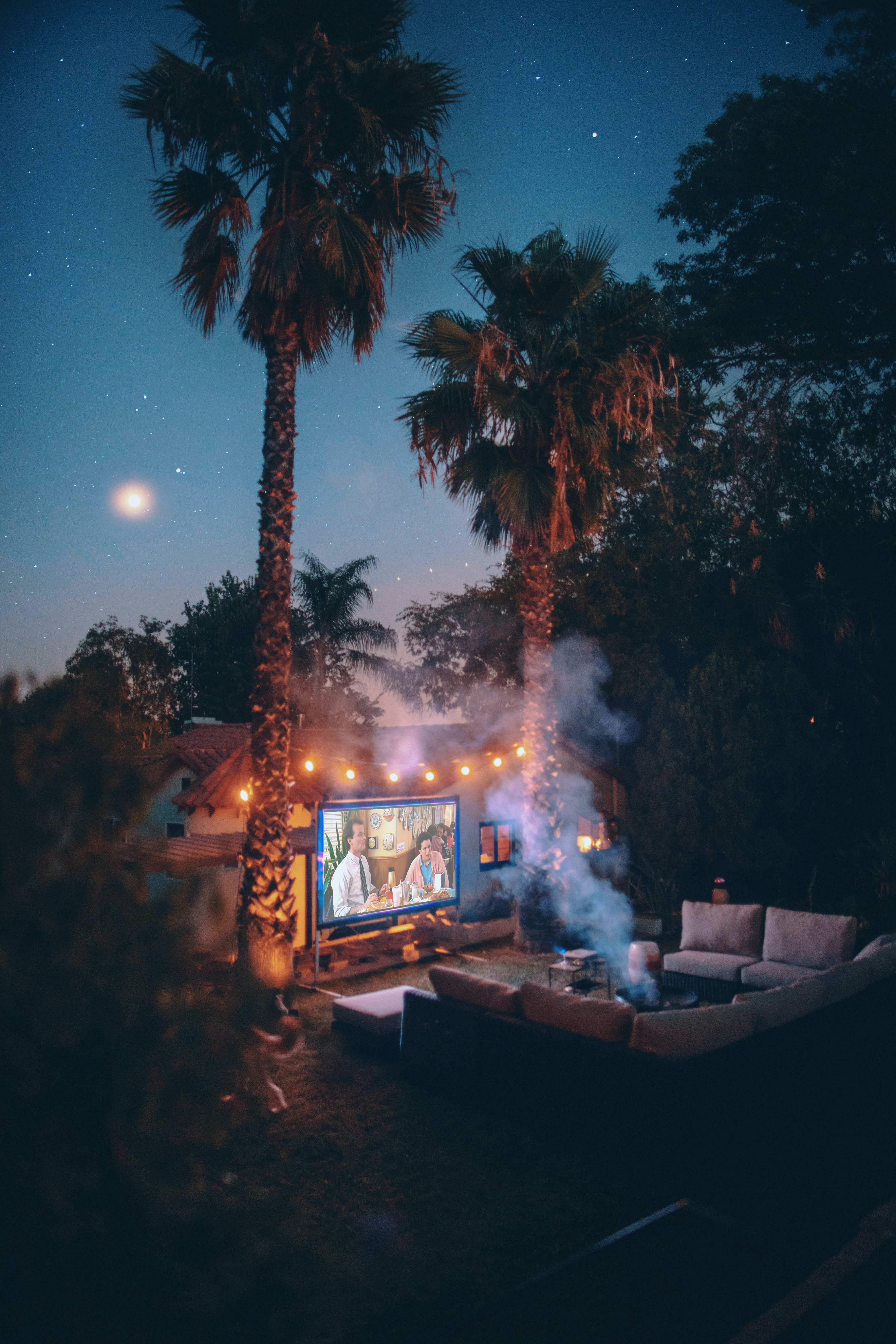 Without any further ado let's get to the last part of the family picnic article series. In the previous articles, we spoke about what all you can do, and in this article let's continue from where we left off, that is what can you do after all the swimming pool fun.🥳️
Now that you are out and about from the pool - Freshen up. Put on your pajamas. Have your dinner( I know a little early for dinner, but wait until you know why) cause we are gonna have one hell of a MOVIE NIGHT!!🎬
All you will need for this movie night is
A Projector🎥

OTT subscription to the movie you want to watch🎞

Some Pillows and beds to lay in the lawn/garden

A lot of popcorn🍿
We would recommend you take the help of the caretaker available at all the farmhouses provided by

YOLOFarms

.

This will ease your process of setting up the garden for your movie night.
All you got to do then is get all comfortable in your seats, take your popcorn and start your movie!!
We definitely know it is going to be difficult choosing a movie for all, but we suggest you go for what the

oldies request. The reason is as simple as, they don't get out as much as you do and they would love for you to indulge in something they enjoy.
That's it, folks. Wrap up the night and go to bed or sleep on the lawn itself. Sleep off in the beauty of the open sky ( if it permits you to). 🌌
Let us take your leave here. Enjoy your picnic.😇