Posted: 22,April 2023 7:37 PM
Modern farmhouse design takes the comfortable, relaxed farmhouse style and adds modern touches such as smooth lines, glossy accents and neutral color schemes. 🪷🎭
It's less rustic, more sophisticated and uses contemporary design elements like stainless steel appliances, granite countertops and sleek lighting.

---
---
Our farmhouses includes:
Porches: Farmhouses often feature large, inviting front porches. These porches provide an ideal spot for sitting and enjoying the scenery or socializing with neighbors. They also offer protection from the sun and rain, making them an ideal place to spend time in any weather.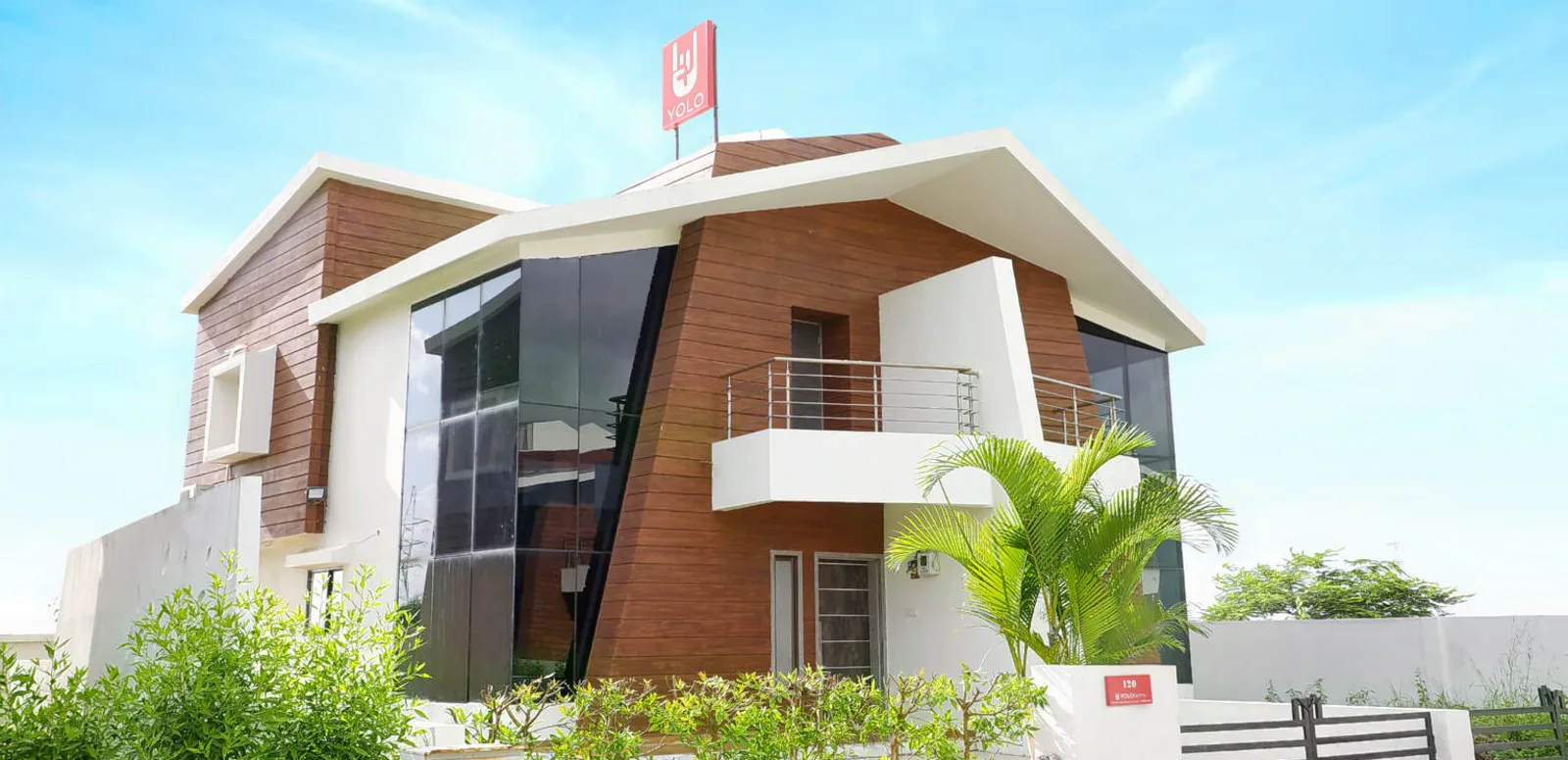 Gabled roofs: The gabled roof is a hallmark of farmhouse design. These roofs slope down on two sides and meet at a ridge in the middle. This design is not only functional but also adds visual interest to the home's exterior.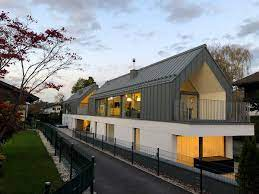 Dormer windows: Dormer windows are a common feature in farmhouse-style homes. These windows are usually located in the roof and provide additional light and ventilation to the upper level of the home.
Board and batten siding: Board and batten siding is a classic feature of farmhouse-style homes. This siding style features narrow boards, called battens, that are placed over the seams between wider boards. This creates a rustic, textured look that is both charming and durable.
Exposed beams: Exposed ceiling beams are another defining feature of farmhouse-style homes. These beams provide structural support and add visual interest to the home's interior. They also help to create a warm, inviting atmosphere.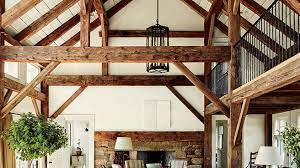 Stone or brick accents: Farmhouses often feature stone or brick accents on the exterior of the home. These accents add texture and contrast to the siding and create a timeless, classic look.
Open floor plans: Farmhouses typically have open floor plans that make them ideal for entertaining and family gatherings. This design allows for easy flow between rooms and creates a sense of spaciousness.
Large kitchens: The farmhouse kitchen is often the heart of the home. These kitchens are typically large and open, with plenty of space for cooking, dining, and socializing. They often feature rustic elements like farmhouse sinks, open shelving, and butcher block countertops.
Fireplaces: Fireplaces are a classic feature of farmhouse-style homes. They provide warmth and comfort on chilly nights and create a cozy, inviting atmosphere in the home.